Speciality services
Financial services overview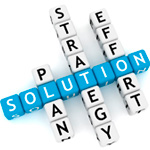 Financing Hope is committed to providing each client with everything they need to buy their first family home, expand their property portfolio, or manage their super fund property purchase.
Our financial services team combines 20 years of Australian finance broking experience with a desire to meet the changing needs of customers.
Financing Hope is built around three core ideals – truth, integrity, and generosity. They are more than words to us: they lay at the heart of who we are and what we do.
Truth: While most people don't associate honesty and transparency with the finance and banking industries, Financing Hope is different. We have set a standard for being truthful with our clients by providing them with unbiased information and advice.
Integrity: We have a desire to improve the quality of service and integrity of advice that is provided by finance brokers. Consequently, Financing Hope is governed by strict moral codes that define our company practices and protocols. Put simply: We give genuinely good advice that is always in the best interest of each client – not our financial gain. Clients play their role in this by entrusting us with their personal information. We, in turn, protect this information and ensure that it is not used improperly. This is uncommon in an industry where cross-selling and personal gain is the goal.
Generosity: A key component of our business – and what inspires us when we wake each morning – is supporting non-profit and community-based charity initiatives. The aim is to share our profits with these areas of the community that struggle to raise funds. How we do this is by donating 10% of our income to various organisations across Australia, while also organising fundraising campaigns for those most in need. In the long term, we aim to offer Financing Hope sponsorships and grants throughout the community. These needs will be identified through our clients and referrers. Learn more about what we do here.
Mortgage Brokers Sydney – Home Loans Sydney – Mortgage Broker Sydney – Home Loan Sydney – Sydney Mortgage Broker

Learn more about our financial services: Find a Mortgage Broker in Sydney.